Web Site Hosting, Email, Design, SEO, Shopping Carts, Blog, Photo Gallery

Our Web Development Services
American Business Network (ameribiz), Inc. is made up of people. Our people have been providing website and email services since 1995.
We specialize in our personalized services. We don't throw around a lot of high-tech lingo. We make it our job to explain things in terms you can understand.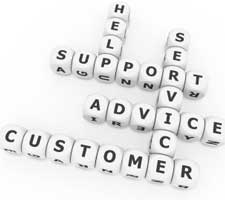 When you call us, you are speaking with a person that knows you and your account. We know how your email works and how your website functions. If you have an issue, we follow up until we are confident your issue is resolved.
As far as tech support, we are there for you. One of our clients called the other day and, when we answered said, "You are my comfort blanket." He knows when he calls us we will make sure his problem is solved and not make him call back again and again passing him along to a new person each time that needs another full explanation.
Most tech support issues are not related to our service but, even though it may not be our issue, we help our clients determine what the cause of their problem is and point them in the right direction. We are not your usual hosting company.
Our Services Include:
Website Development
Let us walk you through our time-tested steps to create your website. Our professional website designers can develop a simple small business or a major ecommerce website customized just for you. All of our sites are Search Engine friendly.
Website Hosting
Whether you're seeking website hosting services or email service only for your company's domain name, we can help you. We've hosted websites large and small since 1995. Our experience allows us to create the hosting package you need at an affordable price.
Search Engine Optimization (SEO)
Our SEO expert can provide small businesses an opportunity for optimal internet marketing with affordable search engine ranking services.