Creative Web Page Design Companies

Affordable Website Design Services
Website Design the way you want it. We don't have "typical" websites. All are unique and created according to what you like and, more importantly, what your budget likes. Creative web page design starts with you, our client. This is the process:
 We interview you to understand what you are looking to accomplish by having a website.  Do you want to provide information about your services?  Do you want to sell your products online?  Are you a non-profit looking to attract donors? 
 We help you determine what web pages you want on your website and create a site plan as a start.  This helps us focus on the structure of the page and the general content and navigation.
 Then we help you to determine what you like.  What web sites have you seen that you like?  What are the features in particular?  What colors do you prefer?
Do you have pictures already?  If not, we can provide stock photos that go with your color scheme and subject matter.
The information content on the website is up to you.  We ask that you provide at least 200 words per page.  Don't like to write?  We do have copywriting services that can do it for you.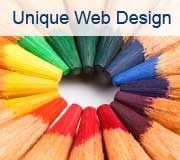 Once we gather this all together, we go into production.
Just need a small, informational site? We have a Small-Business Package. This is a good beginning for a start-up business. A Small Business Package website usually takes up to 10 business days.
Looking for a business presence at an affordable price? We can offer you our Affordable Business Website. This plan allows for customized features and navigation suited your business' needs.
Are you looking for a Shopping Cart for your business? We offer Ecommerce solutions that we can customize for your specific requirements.
How many people do you know that have a Smartphone? Probably quite a few and more to come. We can create your website to work with smartphones, too. Ask us for a quote to get your business available however your potential clients look for you . . . online or on their phone!
Would you like a highly customized site? We can provide what you need. Ask us for a quote. We can create a Content Management System, customize Word Press, and provide specialized programming, too.
Website Development
Let us walk you through our time-tested steps to create your website. Our professional website designers can develop a simple small business or a major ecommerce website customized just for you. All of our sites are Search Engine friendly.
Website Hosting
Whether you're seeking website hosting services or email service only for your company's domain name, we can help you. We've hosted websites large and small since 1995. Our experience allows us to create the hosting package you need at an affordable price.
Search Engine Optimization (SEO)
Our SEO expert can provide small businesses an opportunity for optimal internet marketing with affordable search engine ranking services.